How can I use Research Vocabularies Australia?
Use vocabularies
Find and learn about controlled vocabularies relevant to research
Access those vocabularies and re-use them in your community
Integrate vocabularies into your local information systems at a technical level
Contribute vocabularies
Upload and describe a vocabulary to share with others
Make a vocabulary machine readable (more easily integrated into others' systems)
Create new or import existing vocabularies and manage them with your community's input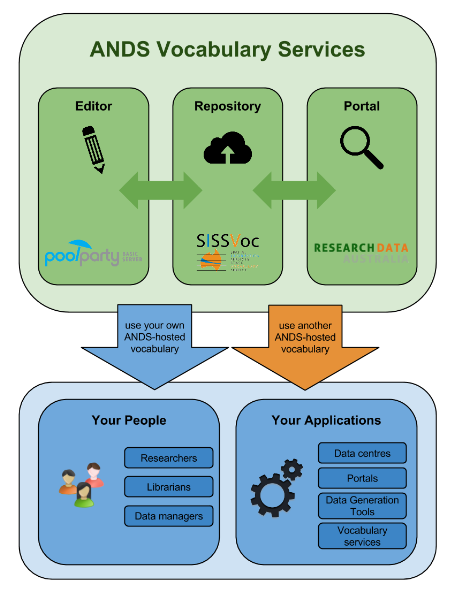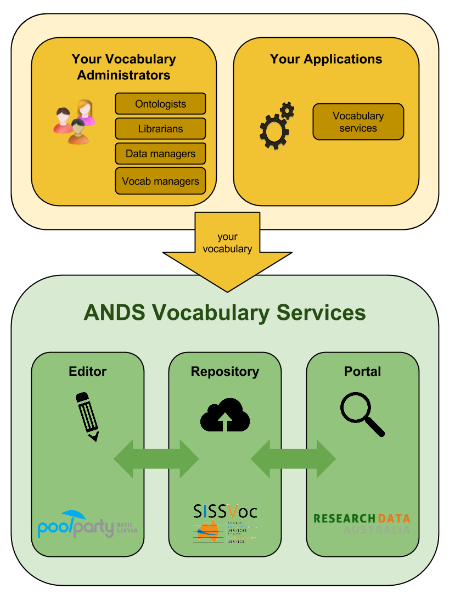 ---
How to use the Research Vocabularies Australia portal
Anyone can search, browse and access the vocabularies described in the RVA portal. You can also self-register to describe or upload a vocabulary.
There is no cost to use this service.
Access to the editor is restricted to ARDC partner institutions (Australian research organisations, including universities, research institutes, collecting organisations and government agencies). To use the vocabulary editor (to create a new machine-readable vocabulary) you will need to register. Email ARDC at services@ardc.edu.au to sign up for a free account.
---
Technical information
https://documentation.ardc.edu.au/rva/
Email ARDC at services@ardc.edu.au to discuss software interaction with a hosted vocabulary.
---
Support
For more information, ideas for improvements, or issues using the service, email services@ardc.edu.au.
---
More information about controlled vocabularies